Congratulations on your upcoming graduation! We'll miss you, but hope you're excited to begin the next chapter in your life. Here you'll find the essential steps you need for graduation, convocation, and beyond.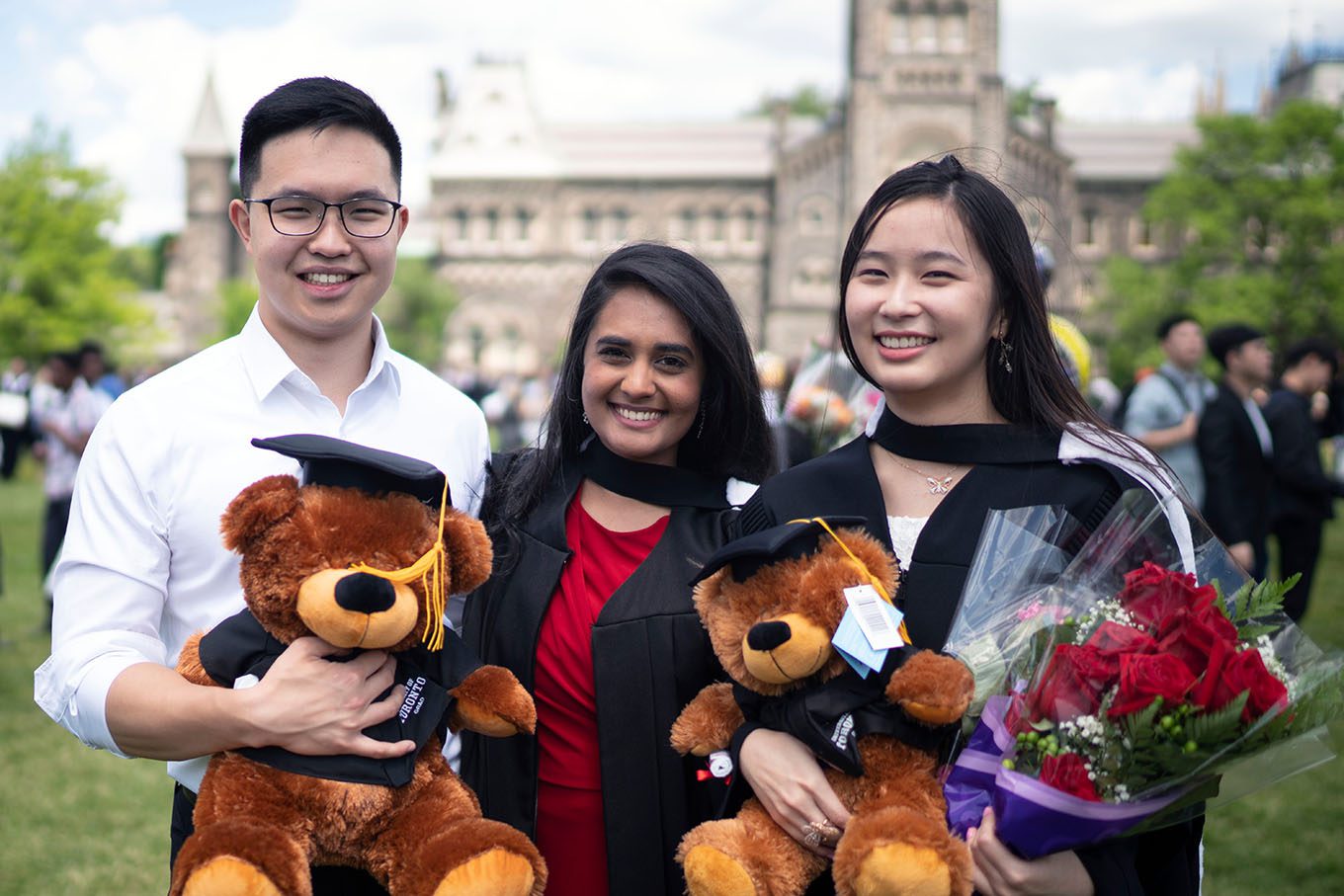 If you have questions about your path to graduation, you can make an appointment with Claudia Li Tang.
2. Check your inbox for important notifications
You'll receive an email from Claudia Li Tang, to let you know that your graduation request has been received. The email will also contain information about the convocation ceremony and the diploma. When? February for June graduation; September for November graduation.
You'll receive an email from the Office of Convocation about gown rental and how to obtain tickets to the convocation ceremony. When? April for June graduation; October for November graduation.
3. Check your account balance
Check your account balance on ACORN. You'll need to pay your fees in full by early April to ensure that your diploma will be available for the June convocation ceremony, and by early September for the November convocation.
If you have an outstanding balance, you will be permitted to graduate; however, you won't be able to collect your University of Toronto diploma and you won't be able to order official transcripts.
If you need a confirmation of your eligibility to graduate prior to the convocation ceremony, you can request one from the Faculty of Arts & Science. Please note that you will need to pay off any remaining balance in your account before you can request such a letter.
The Office of Convocation is your main point of contact for information relating to convocation, such as tickets, gown rentals, and where to assemble for the ceremony. Should you choose not to attend your convocation, you can find out here how to receive your diploma.
6. Innis College graduation events
See the Innis Student Life webpage. Watch for information from the Innis College Student Society (ICSS) on social events for graduating students. The College will email information on the Innis convocation reception, awards ceremony, and alumni events.
If you would like grad photos taken (optional), look for an email from the ICSS providing your School ID and instructions for booking an appointment on the Lassman Studios website. Photo sessions typically happen once per year, in early January.
You can order an eTranscript through ACORN. Transcript Services has more information about transcript services, including how to order, delivery times, and fees.
9. Graduating student scholarships at Innis College
Learn about which scholarships are available at Innis Scholarships & Awards. We also offer leadership-based awards requiring an application.
10. Life after graduation and beyond
Students often start planning for their career before they graduate. Review resources, talk to advisors, and consider your options: 
Questions about graduation?
We're here to help. Please check out the Graduating Student FAQs or contact Claudia Li Tang, Associate Registrar Academic, in the Innis Registrar's Office.