Share an interest with others or try something different: new friends are waiting for you in one of several clubs and committees at the Innis Residence.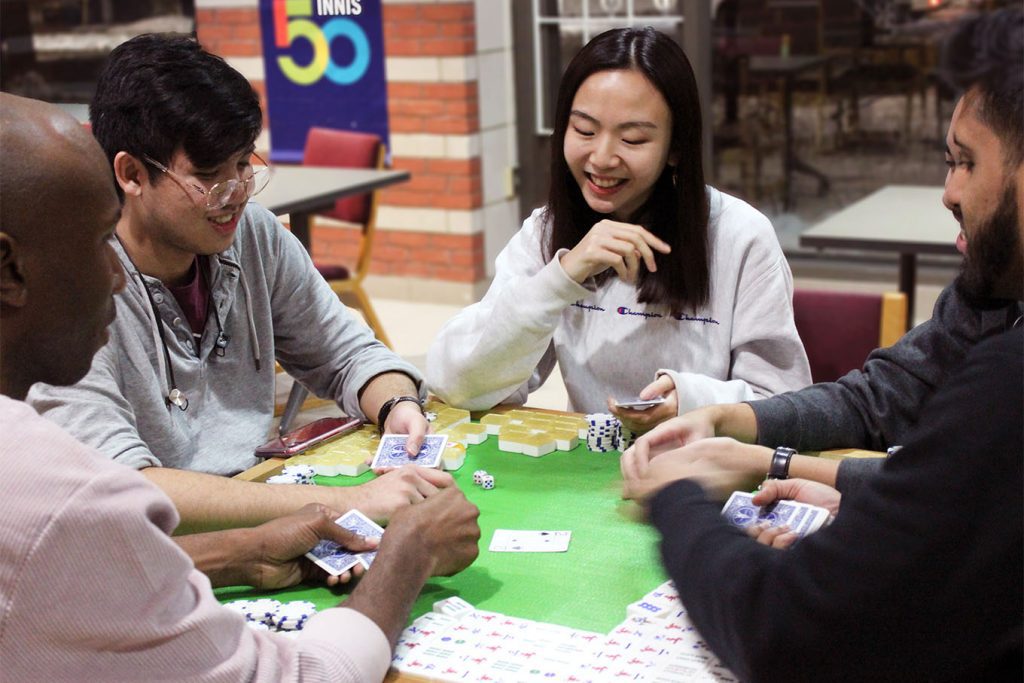 Innis Residence Council (IRC)
The IRC is the student-run governing council representing residents of Innis Residence. We organize residence events and outings, and support clubs and committees like the ones you see below. There are a number of elected positions and numerous committee chairs – come and get involved!
The Game and Media Entertainment (GAME) Committee hosts a variety of entertainment events throughout the academic year, such as video game tournaments, Saturday morning cartoons, movie nights, and much more! Want to have a say in how the club is run and get more involved in residence life? Join now!
Environmental Club & Committee
Our goal is to promote environmental stewardship and encourage  sustainable behaviour. We host events and organize educational campaigns to help everyone reduce their environmental footprint. This is your opportunity to make a difference at Innis and beyond.
Whether you're just getting up off the couch or are a fitness fanatic, you'll find your people at the Innis Residence Fit Club. We host novel and creative events geared towards inclusivity and every ability level. The only rule? Have fun! Getting involved with us is a great way to stay fit and participate in residence life.
We're here to represent the interests of international students on the Innis Residence Council–and we support the international community through some fantastic events! Join us to meet new people, and make the student experience even better.